So, multiply by 2, divide by 10, adjust for service, what am I doing here again?
Atlanta, GA — June 28, 2007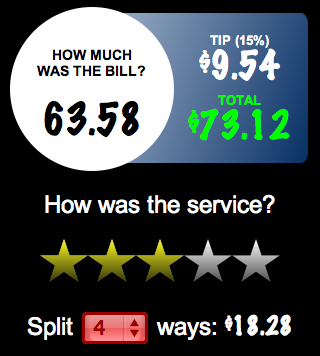 Kudit is proud to announce the
Tips calculator
.
Calculates the tip based on your rating of the service. Settings screen allows you to customize the percentage associated with each star and Kudit remembers the settings for you, so all you have to do is click and tip!
---
About Kudit
Kudit began creating applications for the iPhone with the first web-based apps in 2007. With the introduction of the App Store in 2008, Kudit quickly emerged as a leading developer of unique and fun apps that feature a perfect blend of award-winning usability and elegant design, and has been recognized by iLounge as a top-100 iPhone apps developer for both 2008 and 2009.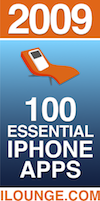 Press Contact:
Chris Ryan
pr@kudit.com
Follow Us
Follow us on Twitter for updates and development news:
http://twitter.com/kudit