Kudit announces North Pole, free for 48 hours!
Atlanta, GA — December 16, 2009
Kudit today announced a special offer for their holiday app
North Pole
: the app is free for 48 hours!
About North Pole
With the smell of Christmas in the air, why not enjoy a little holiday spirit on your iPhone. From Santa to Frosty to Rudolph, enjoy a Christmas bobblehead on your iPhone or iPod touch. With wonderful Christmas music playing in the background, flick or shake your device to see Santa and his friends react and spread cheer to all.
---
About Kudit
Kudit began creating applications for the iPhone with the first web-based apps in 2007. With the introduction of the App Store in 2008, Kudit quickly emerged as a leading developer of unique and fun apps that feature a perfect blend of award-winning usability and elegant design, and has been recognized by iLounge as a top-100 iPhone apps developer for both 2008 and 2009.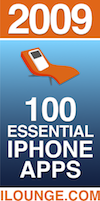 Press Contact:
Chris Ryan
pr@kudit.com
Follow Us
Follow us on Twitter for updates and development news:
http://twitter.com/kudit