Halloween Special! Kudit Reduces Price for Mosaic!
Atlanta, GA — October 29, 2009
In celebration of Halloween, Kudit today announced a price reduction for its highly acclaimed Mosaic puzzle app. The full Mosaic puzzle is now available for only 99¢ at the
iTunes App Store
.
Get it Free!
For a special Halloween treat, you can retweet Kudit's Twitter sale announcement for a chance to win one of 10 available promo codes for the Mosaic app.
See Rules below
.
The Game
Providing a new spin on a classic, Mosaic is a super-addictive game in which the user clears the game board by flipping one colorful tile over another. Mosaic features five unique mosaics to choose from and seven levels of difficulty for each. A new set of random tiles for each game means every Mosaic challenge is unique.
Contest Rules:
Tweet the following:
RT @Kudit: New low price on Kudit's Mosaic puzzle game! Retweet for a chance to win one of 10 free promo codes! http://mosaic.kudit.com
You may retweet and enter the contest once per day.
This promotion closes at 6:00 PM on Sunday, November 1, 2009.
Ten entries will be randomly selected to win promo codes on Sunday.
Winners will be notified via Twitter by Tuesday, November 3.
Promo codes are only valid in the the US iTunes store.
---
About Kudit
Kudit began creating applications for the iPhone with the first web-based apps in 2007. With the introduction of the App Store in 2008, Kudit quickly emerged as a leading developer of unique and fun apps that feature a perfect blend of award-winning usability and elegant design, and has been recognized by iLounge as a top-100 iPhone apps developer for both 2008 and 2009.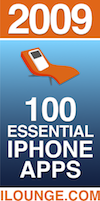 Press Contact:
Chris Ryan
pr@kudit.com
Follow Us
Follow us on Twitter for updates and development news:
http://twitter.com/kudit