Not just for iPhones anymore!
Atlanta, GA — November 4, 2007
Today, Kudit announces a new look and feel for the desktop version of Kudit!
The purchase process has been refined to be easier if you're not on your device.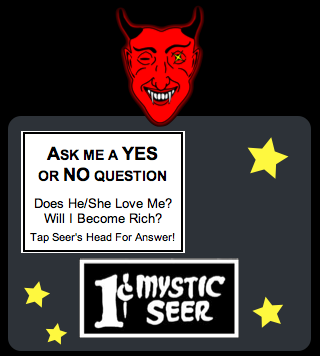 We've also added a new toy: Mystic Seer
Based on the Twighlight Zone episode "Nick of Time" with William Shatner, this advice-giving device is not for the faint of heart.
It all begins with a simple Yes or No question, but the Mystic Seer knows all and will keep you spellbinded as he carefully tells you your future. But don't get too addicted! You may find the answers to your questions upsetting.
---
About Kudit
Kudit began creating applications for the iPhone with the first web-based apps in 2007. With the introduction of the App Store in 2008, Kudit quickly emerged as a leading developer of unique and fun apps that feature a perfect blend of award-winning usability and elegant design, and has been recognized by iLounge as a top-100 iPhone apps developer for both 2008 and 2009.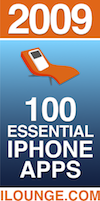 Press Contact:
Chris Ryan
pr@kudit.com
Follow Us
Follow us on Twitter for updates and development news:
http://twitter.com/kudit